Real time availabilities: Click on a boat and check the availability, updated every minute!
Credit Card payments online: Your yacht charter can now be fully paid by credit card online. We accept Visa and MasterCard and for your safety our payment system is protected by "Verified by Visa" and "MasterCard SecureCode".
MSW Smart Card: Now you can finally enquire your MSW fidelity card and access to special deals, valid only for our members. Read more about MSW Smart Card.
For any questions you might have, don't hesitate to contact us.
Our charter yachts in La Spezia
We had a great sailing week with MSW in Liguria! Visited the beautiful villages of cinque terre, experienced some really nice sailing by the coast line and really enjoyed the boat life. The service and all contact with MSW was fantastic. Definitely recommend everyone to sail with MSW!! Many thanks for a fantastic vacation!
Sofia
As a group of 10, doing this boat trip was by far the most enjoyable and most efficient part of our holiday! Gustav went above and beyond what we could have expected – he pretty much planned the trip, ensured we saw the best things and that we were always having fun. I will definitely recommend this trip to anyone. Would rate 10/10!
Alex
Right from the get go we were looked after by Gustav and his team.As non of us had ever sailed before, it was great to know that we could hire a skipper through My Sailing Week. The trip was a breeze to organise, and we got to see some truelybreathtaking parts of the Cinque terre area – not to mention the dolphins that swim right by our boat while we were sailing!
Ally
This was first time sailing for me and Gustav was very helpful and guided us to the best choice of boat for me and my husband. The boat was new, clean and shiny and our beds were made when we boarded. I must say it was exactly as we expected and even a little more! Keep on the good work, thank you My Sailing Week
Chris
I rented My Sailing Week's Oceanis 41 "Mediterranea" and I must say I was surprised how nice the boat was. Inside it looked like new. I have rented several charter yachts before and I think My Sailing Week is doing a great job! We will return!
Bob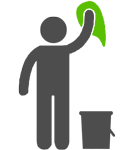 We care about our boats
My Sailing Week is specialized in new, well equipped, high quality yachts for people that look for "something more". My Sailing Week yachts are characterized by superior maintenance and cleaning levels that we are sure you will appreciate.
Exclusive service options
Our service options are created with great attention to details and quality of the products and materials utilized. MSW All Inclusive is the package that lets you pack your bags lighter and with MSW iPad you will have hot spot WiFi on board.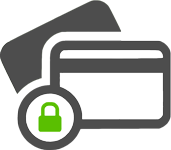 Easy and secure online booking
You can easily pay your yacht rental by credit card online. We accept Visa and MasterCard and for your safety the payment will be protected by "Verified by Visa" or "MasterCard SecureCode". Easy, fast and with instant confirmation of your rental!