Ora puoi pagare il tuo charter con carta di credito, online. Accettiamo Visa e MasterCard e per la tua sicurezza il nostro sistema di pagamento è protetto da "Verified by Visa" e "MasterCard SecureCode".
Acconti, saldi, servizi extra: tutto può essere pagato online. Nessun costo aggiuntivo per te, solo più facile e veloce!
Il tuo team My Sailing Week ti augura una buona navigazione!
Ecco una rapida occhiata alle nostre barche a vela a La Spezia
Ed ecco cosa dicono di noi
We had a great sailing week with MSW in Liguria! Visited the beautiful villages of cinque terre, experienced some really nice sailing by the coast line and really enjoyed the boat life. The service and all contact with MSW was fantastic. Definitely recommend everyone to sail with MSW!! Many thanks for a fantastic vacation!
Sofia
As a group of 10, doing this boat trip was by far the most enjoyable and most efficient part of our holiday! Gustav went above and beyond what we could have expected – he pretty much planned the trip, ensured we saw the best things and that we were always having fun. I will definitely recommend this trip to anyone. Would rate 10/10!
Alex
Right from the get go we were looked after by Gustav and his team.As non of us had ever sailed before, it was great to know that we could hire a skipper through My Sailing Week. The trip was a breeze to organise, and we got to see some truelybreathtaking parts of the Cinque terre area – not to mention the dolphins that swim right by our boat while we were sailing!
Ally
This was first time sailing for me and Gustav was very helpful and guided us to the best choice of boat for me and my husband. The boat was new, clean and shiny and our beds were made when we boarded. I must say it was exactly as we expected and even a little more! Keep on the good work, thank you My Sailing Week
Chris
I rented My Sailing Week's Oceanis 41 "Mediterranea" and I must say I was surprised how nice the boat was. Inside it looked like new. I have rented several charter yachts before and I think My Sailing Week is doing a great job! We will return!
Bob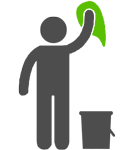 Massima cura delle barche
My Sailing Week è specializzata in moderne barche a vela, equipaggiate con comodi optional che fanno la differenza. A noi piace consegnare barche perfette e le nostre barche sono caratterizzate da un livello di manutenzione e pulizia molto alto. Il nostro cliente tipo è uno che cerca qualcosa "in più" per le proprie vacanze in barca a vela.
Servizi Esclusivi
Con My Sailing Week è facile aggiungere comodi servizi extra di altissima qualità al tuo noleggio barca. I servizi sono stati studiati con grande attenzione ai dettagli e con rispetto per l'ambiente. Con MSW All Inclusive trovi la barca già sistemata al check-in, mentre MSW iPad fornisce WiFi a bordo tramite hot-spot.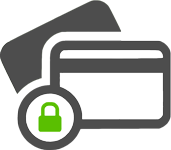 Booking online semplice e sicuro
Puoi facilmente pagare la tua barca con carta di credito online. Accettiamo Visa e MasterCard e per la tua sicurezza il pagamento sarà protetto da "Verified by Visa" o "MasterCard SecureCode". Facile, veloce e con conferma immediata del tuo noleggio barca! Al check-in potrai versare anche la cauzione con la carta.