NU DRAR VI IGÅNG EN NY SÄSONG!
Tillgänglighet i realtid: Kontrollera varje båts tillgänglighet, uppdateras varje minut!
Kortbetalning online: Hela din båthyra kan nu betalas med kort online. Vi tar Visa och MasterCard och för din säkerhet är vårt betalningssystem skyddat av "Verified by Visa" och "MasterCard SecureCode".
MSW Smart Card:Nu kan du äntligen beställa ditt MSW medlemskort och få tillgång till exklusiva medlemserbjudanden. Läs mer om MSW Smart Card.
Om du har frågor eler funderingar, tveka inte att kontakta oss.
Våra segelbåtar i La Spezia
Vad våra kunder säger om oss
We had a great sailing week with MSW in Liguria! Visited the beautiful villages of cinque terre, experienced some really nice sailing by the coast line and really enjoyed the boat life. The service and all contact with MSW was fantastic. Definitely recommend everyone to sail with MSW!! Many thanks for a fantastic vacation!
Sofia
As a group of 10, doing this boat trip was by far the most enjoyable and most efficient part of our holiday! Gustav went above and beyond what we could have expected – he pretty much planned the trip, ensured we saw the best things and that we were always having fun. I will definitely recommend this trip to anyone. Would rate 10/10!
Alex
Right from the get go we were looked after by Gustav and his team.As non of us had ever sailed before, it was great to know that we could hire a skipper through My Sailing Week. The trip was a breeze to organise, and we got to see some truelybreathtaking parts of the Cinque terre area – not to mention the dolphins that swim right by our boat while we were sailing!
Ally
This was first time sailing for me and Gustav was very helpful and guided us to the best choice of boat for me and my husband. The boat was new, clean and shiny and our beds were made when we boarded. I must say it was exactly as we expected and even a little more! Keep on the good work, thank you My Sailing Week
Chris
I rented My Sailing Week's Oceanis 41 "Mediterranea" and I must say I was surprised how nice the boat was. Inside it looked like new. I have rented several charter yachts before and I think My Sailing Week is doing a great job! We will return!
Bob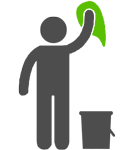 Vi bryr oss om våra båtar
My Sailing Week rikar sig till den som letar efter "något mer" med nya, välutrustade och högkvalitativa båtar. My Sailing Weeks båtar kännetecknas av överlägset underhåll och rengöring på nivåer som vi är säkra på att du kommer att uppskatta.
Exklusiva servicealternativ
Våra tilläggstjänster har utformats med stor vikt på detaljer och kvalitet på de produkter och material som används. MSW All Inclusive är vårt populära paket som gör att du kan packa dina väskor lättare och med MSW iPad får du hot spot WiFi ombord.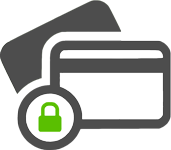 Enkel och säker onlinebokning
Du kan enkelt betala din båthyra med kreditkort online. Vi tar Visa och MasterCard och för din säkerhet kommer betalningen att skyddas av "Verified by Visa" eller "MasterCard SecureCode". Enkelt, snabbt och med omedelbar bekräftelse på din båthyra!